How Will These Leading Pot Stocks Do Next Month?
The leaders in the cannabis industry have helped to ensure the future of marijuana stocks. By producing massive quantities of cannabis and building out their businesses, we have seen many marijuana stocks become industry leaders in the past few years. While this does include the largest companies like Canopy Growth Corp. (NYSE:CGC) and Tilray Inc. (NASDAQ:TLRY), it also includes smaller pot stocks like Planet 13 Holdings Inc. (OTC:PLNHF). Across the market cap spectrum, we see different cannabis stocks that all add value to the industry in their own ways. For investors, it's all about finding the right pot stocks to watch.
[Read More]
This is done through the utilization of several different investor research tools. This includes knowing all of a companies financials, what its future plans are, and how it will get there. With that in mind, we can begin to make educated decisions about which marijuana stocks may be best for our portfolios. While the largest pot stocks may not always be the right choice for some, they can be a good option for hedging bets against the larger industry. With that in mind, here are two major marijuana stocks to watch for next month.
Pot Stocks to Watch: Aurora Cannabis Inc.
Aurora Cannabis Inc. (NYSE:ACB) is one of the largest marijuana stocks in the industry by market cap. At the end of its most recent quarter, ACB stock reported revenue of around CA$75 million. With its previous quarter bringing in only CA$56 million, we see that ACB stock is encountering a lot of growth. Due to COVID based issues, Aurora has stated that its next quarter may not be as positive as previously projected. The company stated that its revenue should come in at around CQ$72 million.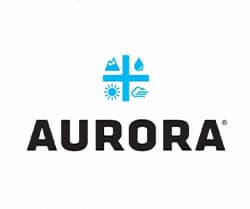 Aurora has definitely faced its fair share of challenges in the past few years. While growth has happened, the company has had to deal with some major roadblocks. With that, it has stated that it should achieve a positive EBITDA by the second quarter of next year. While that may not be ideal for some investors, it is big news for the company. Investors should continue to watch ACB stock to see what kind of momentum it has moving forward. With the in mind, it remains an interesting pot stock to watch.
Pot Stocks to Watch: Aphria Inc.
Aphria Inc. (NYSE:APHA) is another major marijuana stock to watch. In its last three consecutive quarters, APHA stock has produced a positive earnings report and profitability. This is not something that many pot stocks can say for themselves. After reporting all of this quarters of profits, many investors quickly pounced on APHA stock. Unlike many other leading pot stocks, Aphria has gained a lot of its revenue from exports of cannabis.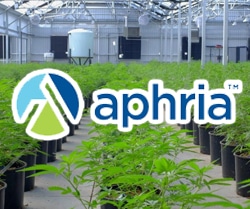 After acquiring the German company, CC Pharma, Aphria has since been able to distribute cannabis all around Europe. Currently, it has access to as many as 13,000 pharmacies in Germany which is quite a broad market. While Europe is still on the cusp of being a competitive cannabis industry, many believe that it could become a top player in the next few years. With Aphria's place in Europe and domestically, APHA stock continues to be a leading marijuana stock to watch.