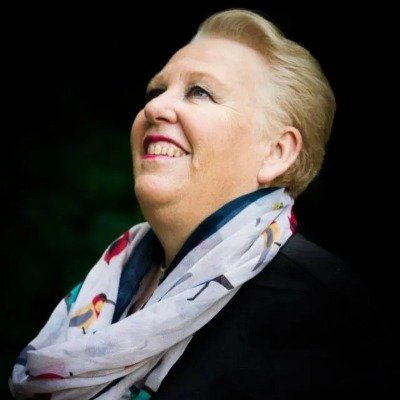 'Jumping Over My Shadow -The Travel Diaries of Kath Reade',is the debut book of Kath Reade and recounts her adventures visiting many different countries from Cape Town in Spring to a road trip across the west of America, From crashing a narrowboat on an English canal to jumping off a Swiss Alp strapped to a Swiss man on a tandem paraglide. 
Readers feel they are there sharing the experiences with the author as she creates a vivid immediacy of the places she visited and the people she met.  Feedback says over and over: 
'You are a natural storyteller – I felt I was there'
'I loved falling into your word pictures!'
'What fun! Your descriptions are delicious!'
'Jumping Over My Shadow – The Travel Diaries of Kath Reade, published in February 2022 and is already a best-seller on Amazon.  In February/March 2022, the book was the #1 hot new release and the #1 bestseller in the UK, the USA, Canada, and Australia. In these difficult times the book reminds readers of places they have travelled to and gives them ideas of where they might like to travel to. Kath is promoting her travel book through public speaking , readings, and interviews. 
From a council flat near London, caring for many years through childhood for her chronically ill mother, to social work in the toughest parts of Manchester, Kath came up the hard way. She became the first ever woman to become Leader of Burnley Council. Kath went on to be the Chair of Cumbria and Lancashire NHS and a board member of the North West England Regional Development Agency where she was an international speaker across the globe on tackling poverty and improving health.
After her career in public sector leadership she became a meditation teacher, sound therapy/gong master, reiki master and Qi gong teacher. She is also a singer, songwriter and guitarist with ten well-received albums of songs. These days, she is often found to be running meditation sessions in Lancashire and working on her next book. Her singing voice has been described as 'like fluid gold' , and a music magazine, Tykes News said:
'A live performance by Kath Reade is unmissable.'
Kath, an uplifting, humorous, sincere, creative, and talented woman, has accomplished many things in life – from being a social worker to being an NHS Leader.  Always a singer-songwriter and now a best selling  author. At 73 Kath believes it is never be late to fulfill dreams. If you keep them in your heart, the time may one day be right.