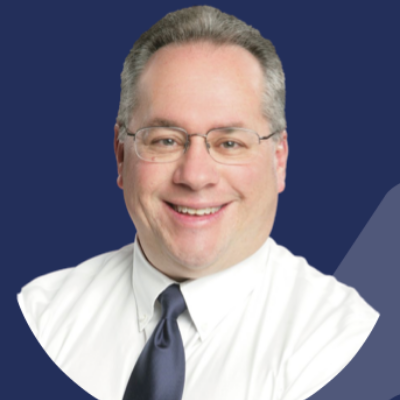 Barry Rutten discusses his approach to helping his clients avoid financial loss, achieve financial success and create a personalized plan that puts them on the right path for a successful future.
Listen to the interview on the Business Innovators Radio Network 
https://businessinnovatorsradio.com/interview-with-barry-rutten-cfp-co-founder-and-managing-partner-of-wealthdefense-financial-advisors/
The WealthDefense Financial Advisors process in working with clients is via a consultative and collaborative, needs-based approach that focuses on the client's desired outcomes. They ask a lot of questions to make sure they understand all the facts and the feelings and the history behind the data. They endeavor to help their clients gain clarity and insight into their financial life, so there is a solid plan, always striving to help them feel truly confident that they're on track with all aspects of their financial life.
Learn More www.WealthDefenseGroup.com
Rutten commented, "We are committed to serving individuals, families and business owners who take their finances and their future seriously. We're patient, conservative, careful, experienced, knowledgeable, and detailed. You deserve nothing less."
Ann & Eric Christensen said, "Barry, let me take a moment here to let you know how grateful we are for the amazing client care you gave us. Thank you for researching so many plans to find the best possible options, especially when it came to my care, as I'm a bit harder to get covered. Thank you for fighting for me with the company to ensure they kept with the original plan. You were able to secure the best price, and we are incredibly grateful!! Thank you for all your patience and kind words and happy greetings."
Video Link: https://www.youtube.com/embed/mifniMjA8Sw
About Barry Rutten
An admitted industry "contrarian" who is wary and often critical of conventional financial wisdom, is the Co-Founder and Managing Partner of WealthDefense Financial Advisors, which focuses on the unique needs and goals of business owners, high income professionals, upwardly mobile families, real estate investors, and those entering or already in retirement.
With over 35 years of experience as a Certified Financial Planner®, Barry has developed and refined a proprietary process for creating collaborative and cooperative financial and retirement planning engagements with clients.
Barry has owned and operated several financial planning and investment advisory firms and served as the Director of Financial Services and Director of Charitable Trust Planning for a major bank located in the Pacific Northwest.
Outside of work, Barry is a boating enthusiast who can often be found on the waters of Lake Washington, Puget Sound and the Salish Sea. He resides in Kirkland, Washington with his wife Colleen and enjoys hiking and weight lifting, traveling, chasing new "first" experiences and he is always striving to catch the perfect sunset picture.