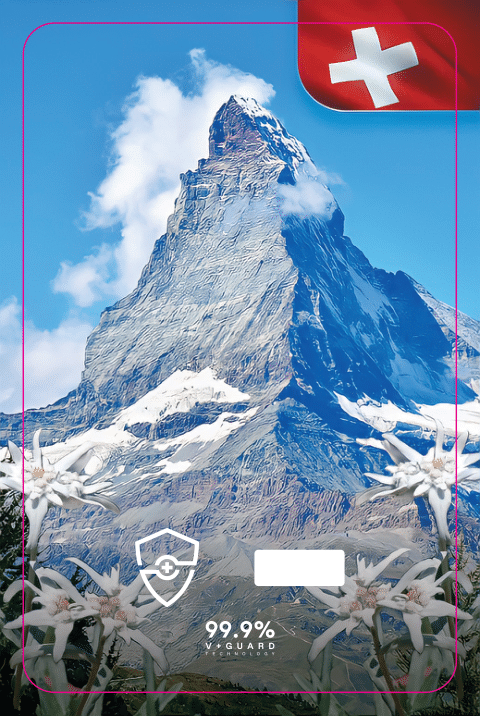 V+ Guard- Switzerland
Living in a carefree environment is all that it takes to be happy and safe. With V+ Guard Technologies AG, we ensure you live in a clean and safe environment. Trust V+ Guard for the best.
Imagine, for a moment, that there was a safe, easy and effective way to protect yourself and your loved ones from viruses and hundreds of different kinds of bacteria. Imagine that this technology was readily available to anyone who sought to maintain their health and that of the people they love. Imagine not having to worry about pathogens in the air, on phones, door handles, and elevator buttons. What would you do for access to this technology and peace of mind?
You no longer need to imagine – the technology is now at hand. V+ Guard Technologies AG, a Swiss company, is committed to providing products that are affordable to all and capable of disinfecting surfaces and the environment safely and efficiently over an extended period.
V+Guard products are based on the slow release of chlorine dioxide gas at low concentrations. Chlorine dioxide (ClO2), in low concentrations, has been proven to eradicate 99.9% of 660 viruses, fungi, and bacteria. By utilizing groundbreaking technology to produce a regulated, timed release of ClO2 gas, V+Guard disinfects surfaces and the surrounding environment safely and effectively.
Chlorine dioxide has been recognized by the World Health Organization(WHO) as having the highest safety class (A-1) and is as friendly to the environment as it is to the human organism. It provides an easily accessible means of effective sterilization and disinfection. The V+Guard portfolio of products utilizes a unique technology that circumvents the challenges of working with liquid chlorine dioxide, which is unstable. The patented V+Guard technology creates a safe zone around the product.
The V+Guard clip has been registered with the Food and Drug Administration in the United States. Studies have found that it immediately kills any virus within a 50 cm radius of the clip, which can be placed on one's clothing or handbag to protect the face and mouth. The clip does not damage the surfaces on which it is placed.
The V+Guard patch creates a 10 cm safe zone around itself. The patch can be attached to mobile phones, ATMs, POS devices, laptops, and many other daily products. These items are known to have many bacteria, fungi, and viruses on the surface. When we install the V+Guard patch on those devices, the high technology "slow gas release" will keep the patch usable from 45 to 60 days. The gas will spread all over the device surface, not only keeping the equipment clean but also the hands that use them. The ability to eradicate bacteria, fungi and viruses will create more confident and comfortable psychology for users, whether at home or work, mainly when working or interacting in crowded places, and social distancing is impossible.
Chlorine dioxide has long been used to ensure a safe water supply. In low concentrations, it is entirely safe and has the potential to help in areas of water scarcity by providing much-needed potable water.
Both the V+Guard patch and clip have been tested and validated at highly reputable, well-known, and long-standing laboratories in South Korea, Spain, and France. They have been approved for sale in the UK, France, and Germany as well.
Imagine no longer. The V+Guard portfolio of products is available today to protect you and your loved ones from the viruses, fungi, and bacteria surrounding us.
Media Contact
Company Name: V+GUARD Technologies AG
Contact Person: Media Relations
Email: Send Email
Address:Samstagernstrasse 55
City: Wollerau
State: Schwyz 8832
Country: Switzerland
Website: www.vplusguard.com