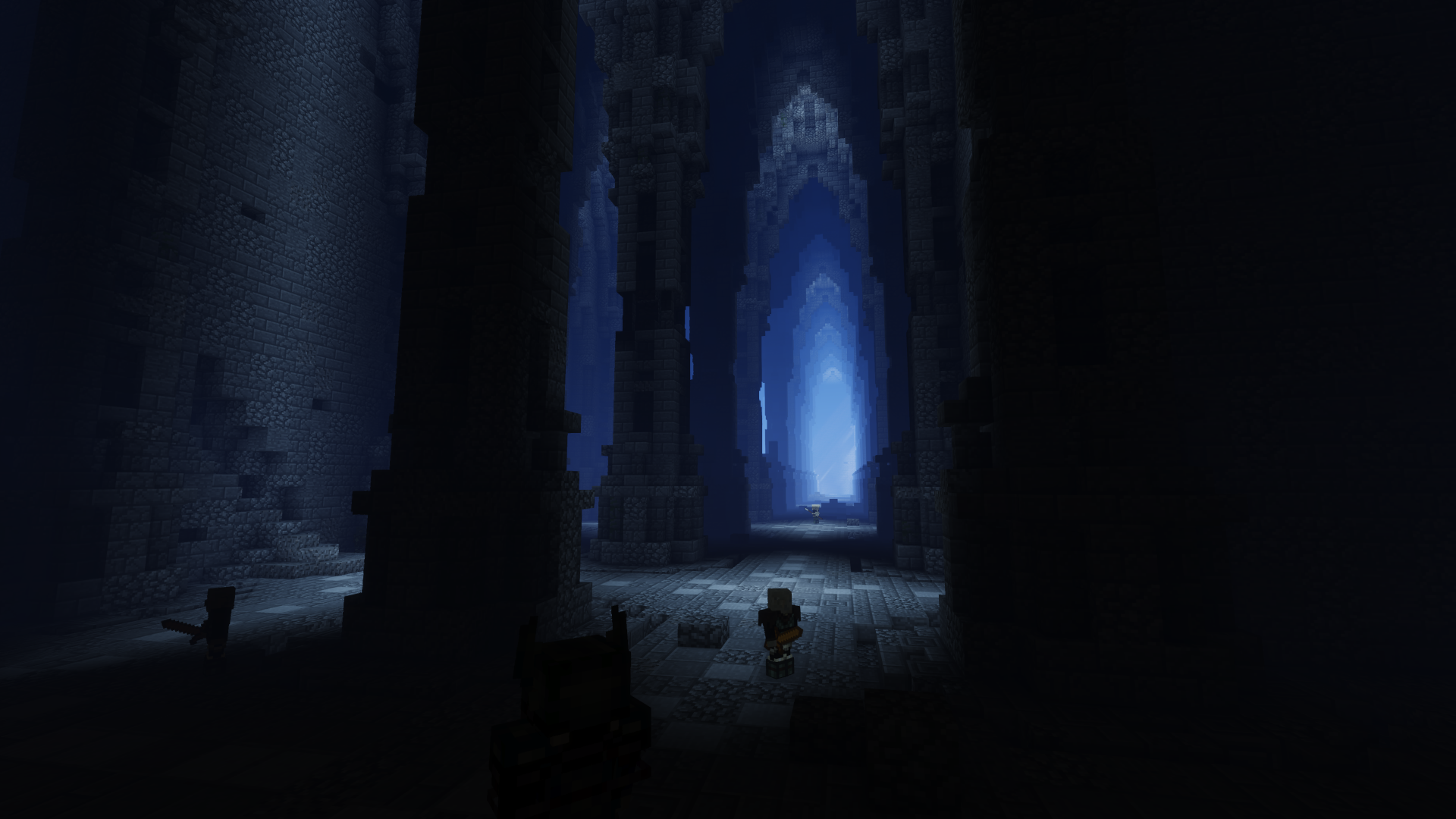 A server created to provide fair experience and fun for all players while exploring the world of Tolkien in Minecraft! Ainu is focused around Adventure, Building and Roleplay interactions between factions, players and characters as well as providing PvE dungeons and environments for players to enjoy.
The server runs both the Lord of the Rings (LotR) Mod with an assortment of other mods as well as unique plugins to enhance the world of Lord of the Rings. They, along with custom plugins, are used to provide further depth such as custom quests, mobs and bosses to explore and interact with the world, custom builds and players in a unique way!
Come join and create a story in Middle-Earth!
IP: ainulindale.apexmc.co
Discord: https://discord.gg/MtXyG5R6yR
What is a Minecraft Server?
A Minecraft server is a player-owned or business-owned multiplayer game server for the 2011 Mojang video game Minecraft. Players can play minigames and interact with other Minecraft players. Players can also start their own server either by setting one up on a computer using software provided by Mojang, or by using a hosting provider so they can have their server run 24/7. Despite existing for over a decade, Minecraft servers remain popular as ever. Most servers have a friendly, active player-base along with awesome plugins and events to enjoy.
If anybody ever needs help on the server they can contact a staff member and they will help you as soon as they can. Minecraft servers allow players to play online or via a local area network with other people. Internally, the game runs a server for single-player games, this was done in order to make the single player game experience consistent with the multi player experience and make it so that changes made to the game such as bug fixes apply to both single player games and multi player games.
Media Contact
Company Name: ListBrowse
Contact Person: Media Relations
Email: Send Email
Country: United States
Website: https://serverbrowse.com/a-minecraft-server-based-on-tolkiens-lord-of-the-rings/