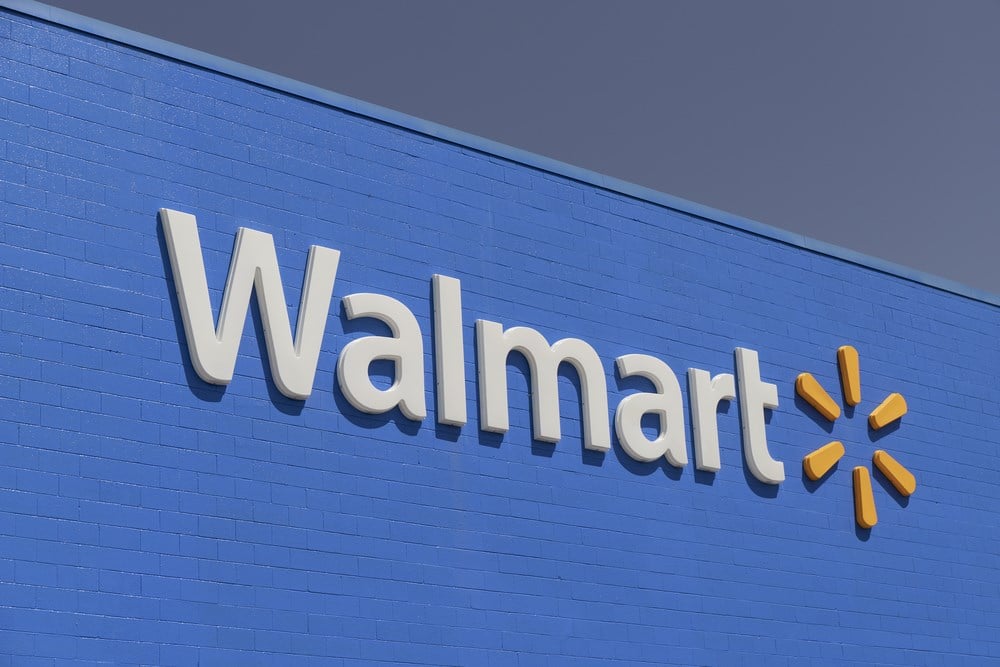 Walmart's (NYSE: WMT) Q2 results confirm trends Target (NYSE: TGT), Home Depot (NYSE: HD), and TJX Companies (NYSE: TJX) suggested. Consumers are shifting away from big-ticket items and large projects in favor of smaller, non-discretionary items. The shift is from discretionary categories into value, consumables, everyday items, health, and beauty.
The difference between Walmart's results and the others is that it posted solid growth on the top and bottom lines, beat the Marketbeat.com consensus figures, raised guidance, and indicated strength in the back half. The biggest takeaway from the report is that Walmart is gaining a share over Target, which is bad news for Target shareholders. 
Shares of Target were already trending lower and may now break through critical support. Target's post-release action was to the upside and had the stock up high-single-digits at the high of the session.
The bad news for chart watchers is that the action fell sharply from the opening levels and confirms significant resistance below the 150-day moving average and at levels coincident with the 30-day EMA and critical support levels.
The Walmart report gives no reason for investors to choose Target and every reason to shift their retail assets to Walmart.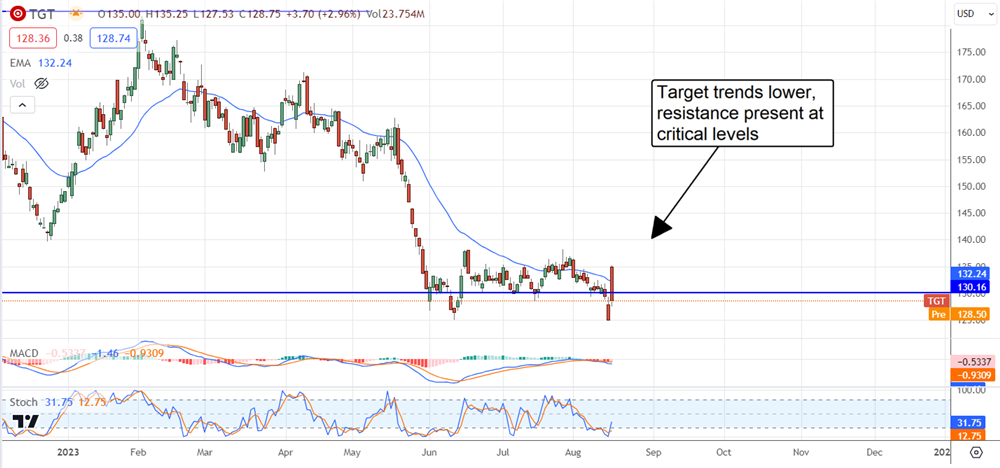 Walmart Gains Share in the US 
Walmart had a great quarter, given the weaknesses posted by its largest competitors. The company produced $161.63 billion in net revenue for a gain of 5.7% compared to last year. The revenue beat the consensus by 150 basis points, and the strength was carried through to the bottom line.
The strength was led by a 6.4% increase in US comps driven by strength in grocery and health & wellness. Grocery sales grew by a high-single-digit figure on the increase in market share (simply put, Walmart has more of what people want in 1 location, at better prices) while health & wellness grew by double-digits.
That's good news for names like Ulta Beauty (NASDAQ: ULTA) which report later in the month. 
eCommerce continues to underpin the company's strength. eCommerce grew by 24% globally, accounting for 15% of the net revenue. US digital sales saw the strongest increases in pick-up and delivery, categories heavily influenced by grocery items. Sams Club was also strong. Sales at the membership club were flat YOY due to the decline in fuel prices, but ex-fuel comps are solid at 5.3%. 
Walmart's guidance is also market-leading. The company set Q3 guidance in a range bracketing consensus expectations and the FY range above. This suggests strength in the back half not seen in guidance from Target or Home Depot, indicating weaker than previously expected results.
TJX Companies also raised its guidance as value-conscious shoppers trade down from full-price retailers. It also grew sales in apparel and home goods categories, suggesting it takes share from Target. When it reports, Kohl's (NYSE: KSS) may also do well in these categories. 
The Analysts Are Driving A Wedge Between Walmart And Target 
Target trades at a value to Walmart and pays a higher, reliable dividend yield, but its share are moving lower, and the analysts aren't helping. Target analysts rate the stock at Hold with a consensus about 30% above the price action, but that figure is trending lower.
On the other hand, Walmart's 31 analysts view the stock as a Moderate Buy with a price target above the current action and trending higher compared to last month, last quarter, and last year. Those trends are unlikely to change because of the new guidance, and Walmart's distribution is of royal quality.
The WMT chart is favorable to higher share prices. The market is in an uptrend and confirms support at the 30-day moving average. Assuming the market follows through on this signal, shares of WMT should retest the all-time high soon and possibly break out to a new high. If the analysts continue to raise their targets, a new high is all but assured.