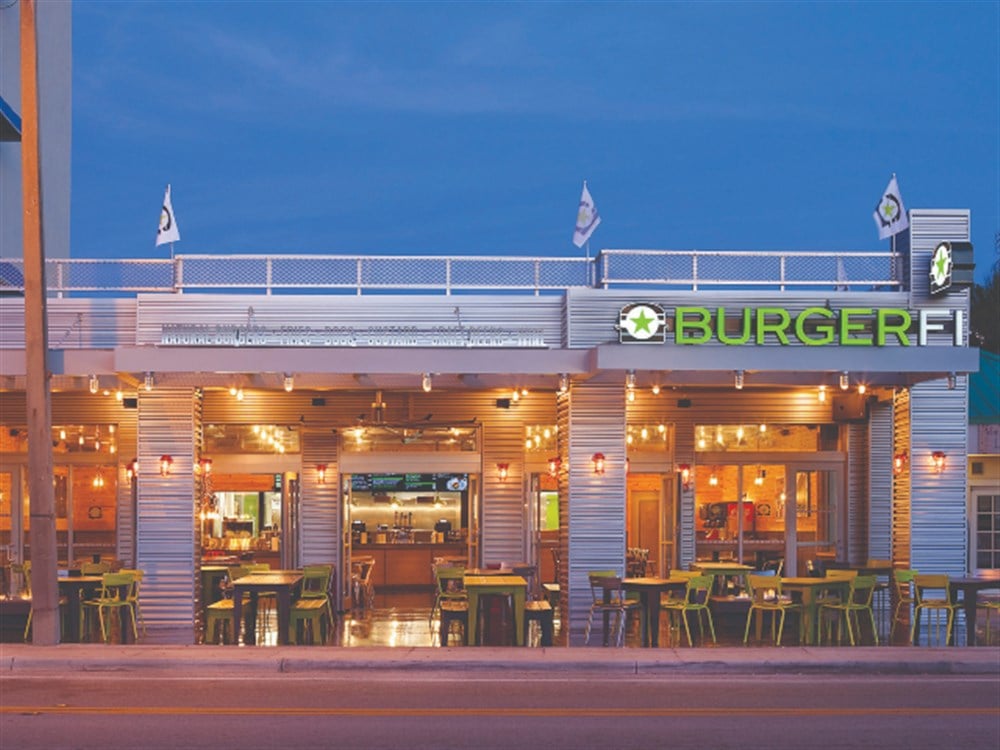 There are many concerns surrounding the food industry, especially as many operators in the restaurant space have reported contracting margins due to rising input costs in various food items. In the case of BurgerFi International (NASDAQ: BFI), these worries are slowly becoming a thing of the past.
Despite improvements in the industry's cost basis, BurgerFi faces a slowdown in demand for 'premium' products such as its burgers. With a large share of the U.S. population having to budget tighter around rising bills, eating out is typically the first thing to get taken away.
As investors will see throughout the company's earnings release, management is becoming heavily aligned in a mutual interest, as a key executive has invested much of his capital into the stock. Considerable confidence from the inside and improvements in the financials will show this stock is undervalued.
Undervalued Potential 
From a purely logical perspective, if a hypothetical business owner was to sell his business to a given market, how can one buyer understand how much to pay for such a business?
More importantly, would anyone attempt to buy a business for less than its annual sales? Probably not, and no owner with a good head between his shoulders would even consider such an offer. Well, BurgerFi stock is going through this very scenario today.
A price-to-sales ratio 0.25x will translate into BurgerFi being sold for a quarter of its total annual sales. Management is now guiding toward full-year 2023 net sales of $175 to $180 million when the stock's market capitalization is only $43 million roughly.
An enticing value proposition begins when investors understand that they can pick up this business for a fraction of its annual sales. Would they be alone in believing this potential success story?
BurgerFi's CEO, Carl Bachmann, is placing a significant vote of confidence in his ability to turn things around. With over thirty years of experience in the restaurant business, delivering massive improvements to names like Smashburger and Ruby Tuesday, his successful track record places the odds very high for a brighter future.
Bachmann clearly stated his viewpoint within the press release "... Providing what I believe is a significant opportunity for investors. So much so that I invested heavily into BFI equity when I started...". His stance on personal investment is music to every investor's ears since the head of the operation is now directly aligned with investor success needs.
The CEO may see value where markets ignore it, though BurgerFi analyst ratings are clear on where the stock should be. A consensus 125% upside from today's prices will lead the way in answering why the CEO decided to invest so heavily into the company.
Bottom-Line
The company reported a 3.3% improvement in operating margins, as input costs have normalized recently after experiencing exorbitant levels throughout 2022.
Considering that the industry is looking to increase its inventory levels, some hidden tailwinds could be making their way to BurgerFi. The ISM Manufacturing PMI report for July will single out the food industry in a bottoming pattern.
After five months of consecutive inventory contractions, managers decided to expand for the first time in July, stating that they were preparing for the "busy season" in late fall. A standard message from the industry is to take advantage of better costs to lock in margins in the fourth quarter. 
Investors can also see these trends start to happen within BurgerFi, as inventory levels have risen by 9% year to date. The company also reported openings of three new franchised locations with expectations for nine more by year's end; new openings and inventory increases can be taken as a sign of expected surges in demand.
As BurgerFi matures into a more prominent, more stable company, investors can expect specific stabilization in the earnings per share for the stock. While still at a net loss of $0.24 this quarter, it significantly improved from a net loss of $2.72 twelve months prior.
Considering that Mr. Bachmann has dealt with plenty of turnarounds in the past, BurgerFi is well-positioned to become his next success story. Only time will tell, but the stock is so cheap today that investors have little to lose by potentially allocating some capital to this name.