Seasoned Defense and Homeland Security Executive Takes the Helm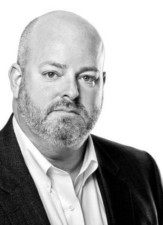 Virginia Beach, VA - January 12, 2017 - (
Newswire.com
)
​​Fairlead Integrated, parent company of Fraser Optics, announced today that it has appointed Luke Ritter as the chief executive officer. Ritter has assumed the top executive role at a critical inflection point in Fraser's business. Optical technology for national defense, homeland security, and law enforcement applications has never been more important to protect America. 
"After a focused and comprehensive search process, I'm pleased to have found the best qualified professional to assume leadership of this world-class defense technology firm," said Jerry Miller, owner and CEO of Fairlead. "Luke is a Navy veteran who has a track record of strong leadership within the defense and homeland security markets. His deep industry knowledge, and security technology background, makes him uniquely qualified to lead Fraser successfully into the future."
Ritter joins Fraser Optics after serving most of the last 10 years as executive vice president in Ridge Global, a firm founded by The Honorable Tom Ridge, former Governor of Pennsylvania and first U.S. Secretary of Homeland Security.
"Luke is the natural choice from an impressive pool of highly qualified candidates," said Vice Admiral David Architzel (USN, ret.), chairman of the Fraser Optics Advisory Board, and president of Fairlead Boat Works. "He's proven that he can lead in the defense sector. And he's a great fit with each of the four 'critical leadership competencies' we evaluated as part of our selection process: strategic agility, business acumen, natural leadership, and mission-driven orientation. I'm looking forward to working with Luke to move Fraser forward as we enhance and support military and border security initiatives in the U.S. and internationally."
"It's truly and honor and a privilege to lead this exceptional organization full of dedicated and talented professionals," said Ritter. "We produce innovative, relevant and mission-critical equipment that is being used on the front lines, every day, to protect America. This is an amazing opportunity to build on past successes that any leader would welcome."
Ritter is a U.S. Naval Academy graduate and holds an M.B.A from Old Dominion University. Prior to joining Fraser, he was executive vice president at Ridge Global, reporting directly to the Honorable Tom Ridge, the first U.S. Secretary of Homeland Security and former Governor of Pennsylvania. Mr. Ritter joined Tom Ridge in 2007 when he merged the firm he had founded, Trident Global Partners, with Ridge Global. His professional experience includes senior executive assignments at multiple defense contractors serving the national defense and homeland security markets. Ritter, will split his time between Fraser's executive offices in Maryland, and the manufacturing plant in Pennsylvania.
About Fraser Optics
Fraser Optics is a defense technology company that designs and produces stabilized optical technology products for the defense, homeland security, law enforcement, and commercial markets. Fraser Optics was founded in 1972 as Fraser-Volpe Corporation. Fraser's flagship product, the M-25 binocular, established the firm's position as the sole supplier of stabilized binoculars to the U.S. Army. For over 40 years, Fraser has continued to field innovative and compelling stabilized optical technology solutions to protect America. Current U.S. Government customers include the Department of Defense, Department of Justice, the Department of Interior, and the Department of Homeland Security.
For media inquiries, contact [Ellen Cooper, ecooper@fraseroptics.com].
Related Images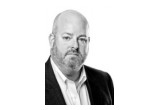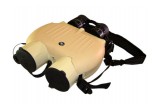 Press Release Service by
Newswire.com
Original Source:
Fairlead Integrated Selects Luke Ritter as New CEO for Fraser Optics