CallCenter Millennium E9-1-1 Version 3.4 now Certified with Unify's OpenScape Voice v9 SIP-Based Platform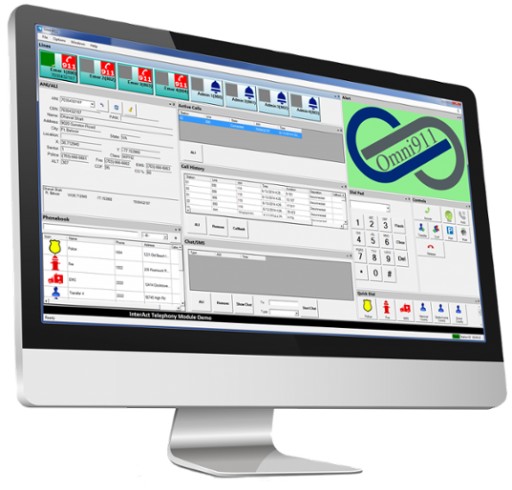 Centreville, VA - March 30, 2017 - (
Newswire.com
)
MicroAutomation, a recognized leader in 9-1-1 solutions announced today that the company's CallCenter Millennium E9-1-1 product has been successfully re-certified by the DoD's Joint Interoperability Test Command (JITC). JITC, part of the Defense Information Systems Agency (DISA), conducts the highest level of information assurance (IA) and interoperability (IO) testing for systems developed to operate within the DoD. These certifications are generally accepted as the gold standard for all mission critical applications in the public sector.  https://aplits.disa.mil/processAPList
This expanded JITC certification covers MicroAutomation's E9-1-1 solution operating with Unify's OpenScape Voice (OSV) communication system.  OSV is a high reliability, redundant and fault-tolerant native SIP-based voice solution. This type of carrier-grade and geo-diverse IP platform is a key component of the industry's NextGen 9-1-1 requirements.
As a result of this expanded JITC certification, MicroAutomation's next generation 9-1-1 solution is certified by D0D to operate on Avaya, Cisco, and, now, Unify communication platforms.
"We are proud to be able to bring our proven and certified NG9-1-1 solution to our DoD customers," explains Suresh Gursahaney, CEO of MicroAutomation. "These customers frequently lag behind their local government counterparts in being able to take advantage of increased capabilities that solutions built to support the NENA I3 standards for NextGen9-1-1 can offer. With this updated and expanded JITC re-certification, MicroAutomation can now support virtually any DoD facility environment as they upgrade to NG9-1-1."
About MicroAutomation
MicroAutomation is an industry-leading consulting, professional services and systems integration company providing advanced contact center solutions across all types of organizations in both the public and private sectors. For over 25 years the company has designed and implemented contact center solutions for Fortune 500 customers and advanced 9-1-1 solutions for the DoD – domestically and internationally. MicroAutomation has partnership agreements with all major phone and systems manufacturers, holds its own GSA Schedule 70, and offers JITC certified solutions.
Trusted Partner  --  Proven Solutions  --  Reliably Engineered
Press Release Service by
Newswire.com
Original Source:
MicroAutomation's 9-1-1 Product Receives Expanded DoD JITC Certification