Authorized Dealer and Integrator of Sharp INTELLOS Automated Unmanned Ground Vehicle Hosts Product Demonstration at Miracle Springs Spa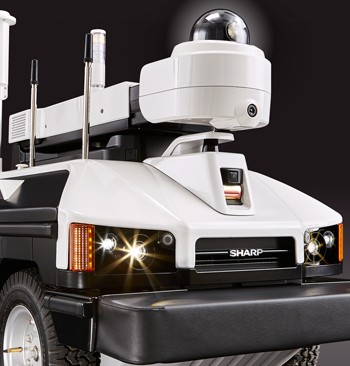 Palm Springs, CA - April 20, 2017 - (
Newswire.com
)
HARDCAR Security, in cooperation with Sharp Robotics Business Development (SRBD), a division of Sharp Electronics Corporation (SEC), will host an exclusive Lunch & Learn event to showcase the Sharp INTELLOS™ Automated Unmanned Ground Vehicle (A-UGV).  The private event will be held Tuesday, April 25thst from noon to 2:00PM at the Miracle Springs Spa.
The Sharp INTELLOS A-UGV is a cost-effective, multi-terrain, mobile sensor platform that can capture video, audio and environmental data, while providing a visible deterrent.  The data it provides can enhance outdoor surveillance, security, safety and maintenance inspections, which will help organizations meet the challenges of an ever-changing security landscape by augmenting a skilled guard force.  The Sharp INTELLOS A-UGV is ideally suited for customers with expansive outdoor properties that HardCar Security serves. 
Event Details:
Tuesday, April 25th, 2017 – Miracle Springs Spa in Desert Hot Springs, CA
Noon to 2:00PM (PST)

Noon to 1:00PM - "Lunch & Learn" (Registration prior to attending required)
1:00 to 1:30PM - Robot Demonstration
1:45 to 2:00PM – Question/Answer Session

Photography and filming allowed
Headquartered in Palm Springs, CA, HARDCAR is a pioneer in license compliance through advanced technology like – Descrete, driver detection in Armored transport of cash and services, hidden weapon detection systems, cybersecurity, technology integration with robotics, Artificial Intelligence and advanced threat detection.  It is the first authorized dealer and integrator of Sharp's security robot in the cannabis space. 
Sharp Electronics has been innovating for over 100 years with best-in-class engineering and quality manufacturing.  They have a safety first approach to all they do and apply efficient product design to an array of solutions across many industries.  Their entry into robotics for security is no exception.
About HARDCAR Security
HARDCAR Security, is a proven leader in the convergence of IT, Robotics, Armored Transport of product and Cash, Cybersecurity and Security technologies.  The company is one of the largest providers of IT related solutions in the growing Cannabis industry. HARDCAR's main focus is on keeping clients safe with the highest level of security innovation. For more information, visit www.hardcarsecurity.com.
About Sharp Electronics Corporation
Sharp Electronics Corporation is the U.S. subsidiary of Japan's Sharp Corporation. Sharp is a worldwide developer of one-of-a-kind home appliances, networked multifunctional office solutions, professional displays, robotics and energy systems.  For more information, visit SharpUSA.com. 
To find out more about Sharp's robot for security, visit SharpINTELLOS.com. 
To foster awareness and understanding about UGVs for security, visit Robolliance.com.
Press Contact:
Contact: Kelli Vowels
Telephone:  941-807-3736
Email:  info@hardcarsecurity.com
Related Images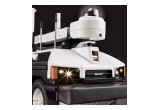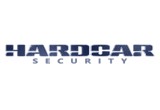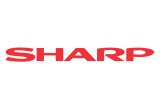 Press Release Service by
Newswire.com
Original Source:
HARDCAR Security and Sharp Electronics to Unleash Sharp INTELLOS Unmanned Security Robot Vehicle in "Lunch & Learn" Event