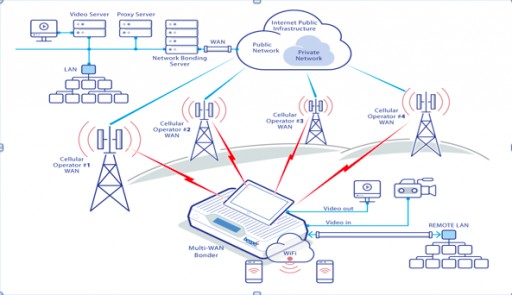 Germantown, MD - May 11, 2017 - (
Newswire.com
)
Mantaro Networks, Inc. will formally begin to offer sales and technical support for Beeper Communication's IE-5000, a 3G/4G multi-channel bonder that acts as an SD-WAN bonding router delivering mobile bandwidth-on-demand with high-speed connectivity. The IE 5000 is among today's leading anywhere-to-everywhere wireless connectivity facilitators, which aggregates and bonds up to 4 cellular channels, Wi-Fi and even Satellite frequencies. The IE 5000 technology provides virtually instant ad hoc networking capabilities for the user, and enables secure, redundant video transmission and monitoring to and from the field of operation. Included in its many advanced features, the bonder provides link aggregation, frequency bonding, load balancing and redundancy. Enhanced security and broadband capacity are further optimized using proprietary algorithms and Deep Packet Inspection (DPI.)
This partnership establishes a strong initial foothold for 2017 in US markets for Law Enforcement, First Responder, HLS and commercial construction users. Already, Mantaro is seeing customer adoption in these markets where reliable critical communications are required.
Mantaro Networks, an advanced engineering services and robotic design firm based in Germantown Maryland, is also integrating the Beeper technology into its existing and ongoing projects, which will be improved by the incorporation of the IE 5000 communications capabilities. Mantaro provides next generation patented UGV solutions to law enforcement and commercial construction customers in the United States. Mantaro now provides full technical support as well as complete service and enhanced solutions through Beeper's specialized software platform, cloud and broadband technology offerings, emergency messaging and early warning solutions. 
"The establishment of a functional engineering and sales partnership with Mantaro, further reinforces our commitment to the development of the US market for our cellular bonding and communications solutions, as well as to the integration of both our companies technologies. It stems from our strong relationship with Mantaro Networks and speaks not only to our development plans, but also to our firm belief that the technology is necessary as a "stand alone" product to best serve our Commercial and Government customers," stated Moshe Levinson, SVP Special Ventures and Business Development, Beeper Group Israel. "In the time we have worked with Mantaro, Jeremy Parsons (CEO) has proven to be an excellent partner and resource for us in the US, providing highly skilled and technical professional staff to support our collaboration and promote our advanced technology into various US sectors. We continue to believe ourselves very fortunate to have found such a partner." 
"Beeper solutions and their technology have the ability to greatly enhance solutions for many of our commercial customers and clients. Mantaro firmly believes that, aside from the integration of the Beeper technology into our robotic designs, the IE 5000 as a stand-alone solution will see fast adoption in the United States. We are very happy to be able to work with our Israeli partner and provide this industry-leading SD WAN technology," said Jeremy Parsons, CEO of Mantaro.
The first new generation IE 5000 units are available for demonstration and sale through Mantaro by the end of April 2017. Learn more about our mission-critical solutions here: http://mantaro.com/downloads/PublicSafetyandDisasterResponse_WhitePaper.pdf
About Mantaro
Mantaro Networks Inc. provides a range of products and product development services to its technology clients. All of Mantaro's products can be used off the shelf (as is) or can be customized for particular applications or environments by Mantaro's technical services staff. Mantaro has been designing, manufacturing and selling telepresence robotics systems since 2010 under the MantaroBot brand. Mantaro's robotic products are targeted at commercial business, healthcare, construction and law enforcement.  Details of current products and customization options may be found at http://mantarobot.com/ a website dedicated exclusively to robotic product sales. Mantaro provides a full range of product development services for IoT and robotic development. Mantaro's services include analog, digital, and RF hardware design, FPGA design, software development, and RFI/EMI mitigation. Mantaro team has extensive industry expertise with leading companies that develop telecommunications systems, software applications, semiconductors, and consumer products. Information about Mantaro's product development services can be found at http://mantaro.com/mantaro-products-telecommunication-product.htm.
For information about Mantaro:
Jeremy Parsons, CEO
Mantaro Networks, Inc
info@mantaro.com
301-528-2244
About Beeper
Beeper is an industry pioneer in enabling technologies that set global standards in wireless communication. Beeper specializes in the development and manufacture of advanced wireless Bonding technology modems on boards and related components for the wireless broadband communication market. The company is focusing on development of data, voice and video link aggregators, and bonding which enable operators and service providers to deliver high-speed, mobile and "ad-hoc," cost-effective Internet and telephony applications to corporate telecommuters, small businesses, home offices and residential users. Beeper provides broadband technologies and solutions, in order to enable wireless operators, NOC's and broadcasters the ability to provide high-speed, integrated video, voice and data on multiple platforms and means, to Police, FR, HLS, Military, MOD and other related "mission critical" end users. 
For more information:
http://www.broadbandwirelessnetwork.info
Related Links
IE 5000 Data Sheet
Public Safety and First Response
Related Images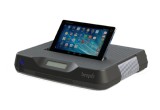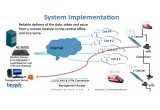 Press Release Service by
Newswire.com
Original Source:
Mantaro Networks to Begin Offering Sales and Support in US Market for Beeper Technologies, Ltd Advanced Cellular Bonding Technology: IE 5000