Intelligence Surveillance & Reconnaissance: Leading Guest Experts From U.S. Military, U.S. Government & Industry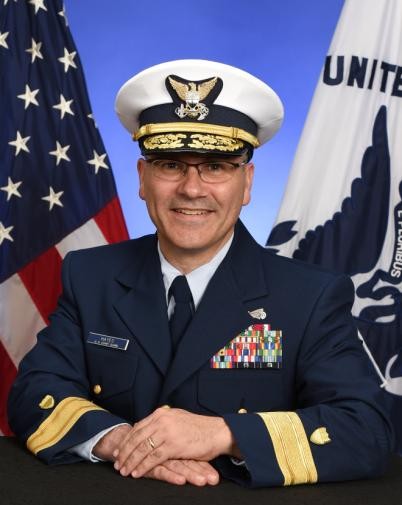 Washington, DC - May 22, 2017 - (
Newswire.com
)
This incredible forum is an outstanding opportunity for attendees to meet and interact with Key ISR thought leaders from DoD, Government & Industry. Additionally, you will hear from Senior Leaders who are defining requirements and shaping the next generation of ISR and speaking on the most critical ISR issues and questions:
What are the Latest OSD and Service Next Gen ISR Strategies, Roadmaps, Needs and New Initiatives?
What are the key Critical Gaps Needed Now for Providing Actionable Intelligence to Decision Makers and the Warfighter?
How will Next Generation ISR address multi-sensor data fusion technologies across organizations and platforms and diverse operating environments? 
What are Needs & Challenges for Integrating All-Source Intelligence to meet Robust Next Gen ISR Intelligence Production requirements? 
 What are the Needs & Requirements of the Future Force to incorporate an Automated and Secure PED data collection process at the Tactical Level?
Our Distinguished Panel of Military, Government & Key Industry ISR Experts:
Rear Admiral Robert Hayes, USCG Assistant Commandant for Intelligence, U.S. Coast Guard
Mr. John Vona, Chief, Intelligence Systems Division, Plans, Programs & Requirements Directorate, HQ Air Combat Command, Joint Base Langley-Eustis
Mr. Steven Armstrong, Chief, NORAD Strategic Engagement, Deputy Chief, NORAD Operations
Mr. Paul Geier, National Geospatial Intelligence Agency
Dr. Joseph W. Kirschbaum, Director, Defense Capabilities and Management, U.S. Government Accountability Office
Mr. Michael Said, Assistant Deputy for T&E, Deputy Assistant Secretary of the Navy for Research, Development, Test and Evaluation
Mr. Rick Lober, Vice President and General Manager, Defense and Intelligence Systems (DISD), Hughes Network Systems, LLC
Mr. Steve Castillo, Senior Manager, Airborne ISR Systems, Sandia National Labs
Col (USAF-ret) Gregory Power, PhD., Liaison for Deputy Assistant Secretary of Defense Emerging Capability and Prototyping and the Joint Capability Technology Demonstration Program, (S&T) Office, (USPACOM)
Dr. Sherin Kamal, Chief Scientist, Engineering, SAIC
Col Anthony Sanchez, USA Project Manager, Terrestrial Sensors, PEO IEW&S
Dr. Ravi Ravichandran, Director, Strategic Development, Fusion Battle Mgmt and Computing Technology Group, BAE Systems
Mr. Ralph Wade, Vice President, Lead, Navy and Marine Corps C4ISR, Booz Allen Hamilton
Mr. Karl Fuchs, Vice President of Technology, iDirect Government
Mr. Trip Carter, Strategy and Business Development Director, Special Programs, Lockheed Martin Space Systems Co.
Mr. Andy Vaughn, Executive Vice President, North American Sales, Haivision
Mr. Tim Cronin, Director, Special Capability Sensors, Surveillance and Targeting Systems,  Raytheon SAS
Col (USA-ret) Joseph Green, Senior Director, nContext Programs, Sierra Nevada Corporation
Would you like to be an exhibitor at this symposium? Host a breakfast, lunch or beverage reception during the symposium? Contact Ken Hood, Director of Marketing, to find out how your organization can participate with many options available including sponsorship.
TTC Media Contact: 
Ken Hood, Director Of Marketing 
Phone: 310-320-8110 
Email: HoodK@ttcus.com
Related Links
Registration Web Page & Fees
Technology Training Corporation
Related Files
5.15.17 P018-_ISR_PROOF-6.pdf
5.10.17 Next Generation ISR Agenda JULY 11-12 2017 DC.pdf
Related Images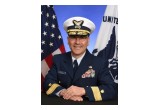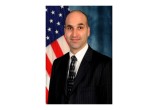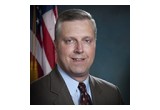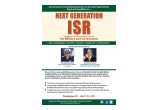 Press Release Service by
Newswire.com
Original Source:
Technology Training Corporation (TTC) Announces 'Next Generation ISR' Symposium July 11-12, 2017