Is Now the Time to Consider High-Yield Bond ETFs?
July 14, 2021 at 15:14 PM EDT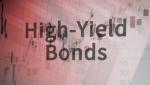 While junk bonds have often been considered the pariah of the bond market in the past, a robust fundamentals setting is helping to bolster what is frequently seen as one of the riskiest products in the financial markets. Bond yields, which run inversely with bond prices, for the lowest-grade bonds...