Looking for More Risk, Duration in Your Fixed Income?
August 03, 2021 at 16:59 PM EDT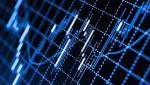 Treasury yields started off the trading week by ticking lower, but more yield can be had with greater risk and the Vanguard Extended Duration Treasury Index Fund ETF Shares (EDV). A scramble toward safe-haven bonds took place, putting downward pressure on yields and upward momentum for bond prices....