Considering Investing in India?
August 23, 2021 at 13:32 PM EDT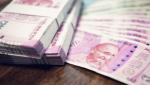 With all of the negative attention generated by Chinese stocks this year, plenty of investors may be thinking it's appropriate to take a pass on emerging markets equities. That's not the case, as an array of other developing economies, both large and small, are homes to thriving equity...