Will Bullishness Return for China Tech Stocks?
January 24, 2022 at 11:41 AM EST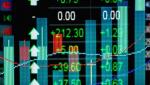 China's technology sector headed downward in 2021, as did the rest of the country's stocks amid regulatory measures and the Evergrande crisis, but things could be turning around in 2022. Tech giants like Alibaba and Tencent Holdings felt the wrath of Chinese federal regulatory measures...