Big Policy Announcements – Real Deal?
June 05, 2022 at 09:03 AM EDT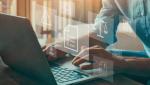 By Natalia Gurushina Chief Economist, Emerging Markets Fixed Income China announced another supply-side stimulus package, as the consensus continues to cut the 2022 growth forecast. China Growth Slowdown, Policy Response China's policy stimulus is a newswire fixture these days – and the chart below...