The Day of the Fed – Nothing Else Matters?
June 19, 2022 at 08:02 AM EDT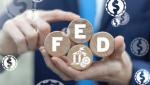 By Natalia Gurushina Chief Economist, Emerging Markets Fixed Income The market clamors for a 75bps rate hike in the U.S. today, followed by 72bps more in July. Does this mean that the rest of the world would have to step up policy tightening? Fed, ECB Policy Expectations We actually thought that...