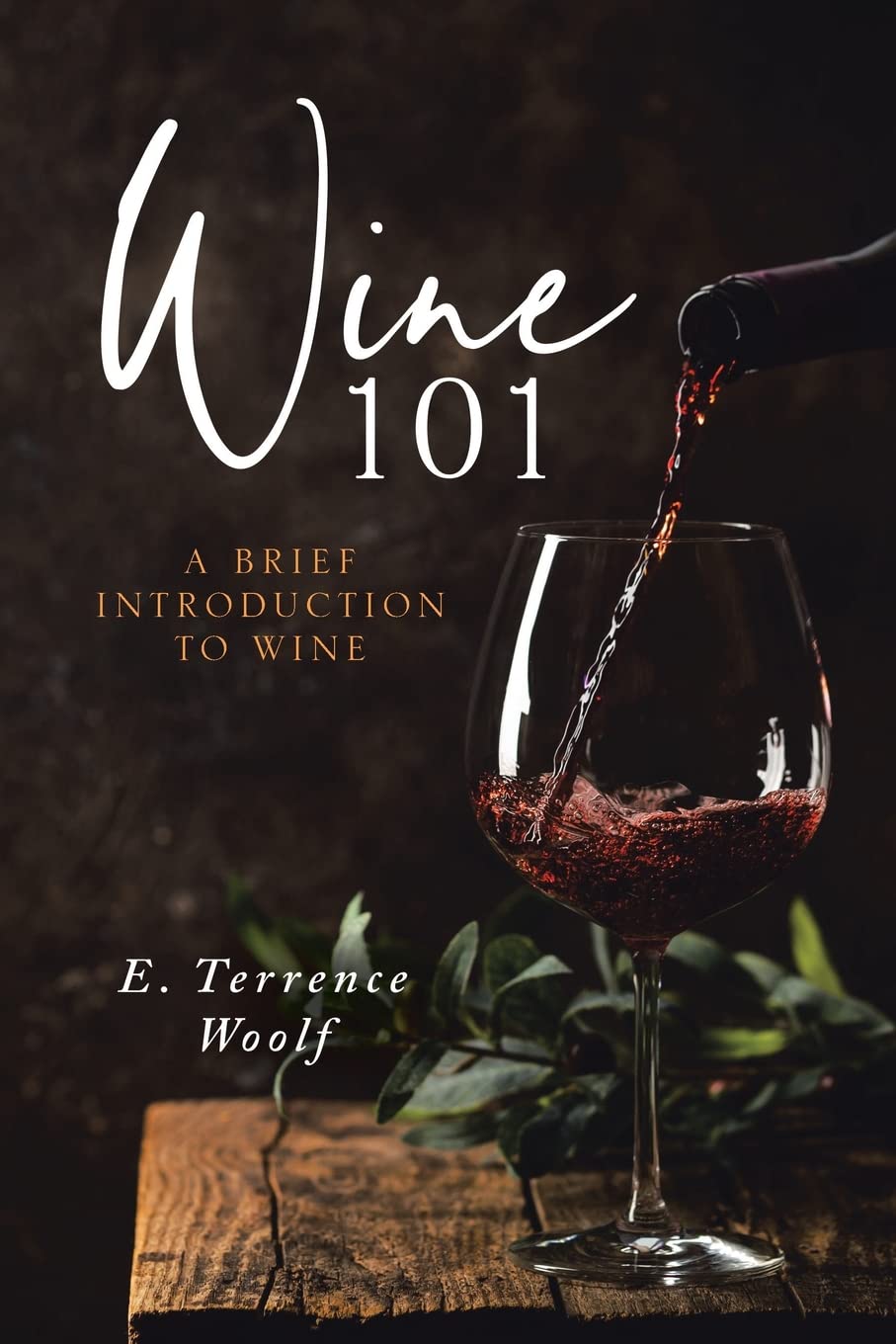 Leading publicity and media agency, Author's Tranquility Press, supports E Terrence Woolfe as he shares his forty-year study of major wine varieties in Wine 101 - A Brief Introduction to Wine
Wine remains one of the most consumed beverages in the world and E Terrence Wolfe might just be taking the drinking experience to another level with the publication of his book titled Wine 101 - A Brief Introduction to Wine. In a related development, Author's Tranquility Press has supported the writer's cause of intimating different categories of drinkers on the different types of wines on the market as the agency looks to help him reach a wider audience.
A recent report by Fortune Business Insights put the size of the global wine market at $340.23 billion in 2021 with a projection that it will hit $456.76 by 2028. The report attributes the growth to the increasing trend of socialization with alcohol among people as well as the advent of low alcohol-by-volume (ABV) drinks for the working population. Despite the increasing popularity of wines, a good number of drinkers remain unaware of different aspects of the beverage, which is where E Terrence Woolfe aims to make a difference with the wine drinking guide, Wine 101.
The title of the book, Wine 101 - A Brief Introduction to Wine, says it all about the intent of the author. Wine 101 offers a detailed and concise description of the origin and characteristics of some of the most important wine varieties especially in the United States. The guide also offers a table of suggested food and wine pairings. Wine 101 is comprehensive and written in easy-to-understand terms as a quick reference for novices and experienced drinkers.
Wine 101 is available on Amazon in Kindle, Paperback, and Hardcover formats for drinkers across the globe. 
For further information about Wine 101 by E Terrence Woolfe and other works promoted by Author's Tranquility Press, visit - www.authorstranquilitypress.com.
About Author's Tranquility Press 
Author's Tranquility Press is one of the leading publicity agencies that specialize in helping writers across genres to reach a wider audience. The firm leverages the latest technologies and the expertise of the team to deliver quality, relatable content to as many people as possible worldwide.
Media Contact
Company Name: Author's Tranquility Press
Contact Person: Patricia Adams, Marketing Supervisor
Email: Send Email
Phone: (866) 411-8655
Address:2706 Station Club Drive SW
City: Marietta
State: Georgia, 30060
Country: United States
Website: www.authorstranquilitypress.com