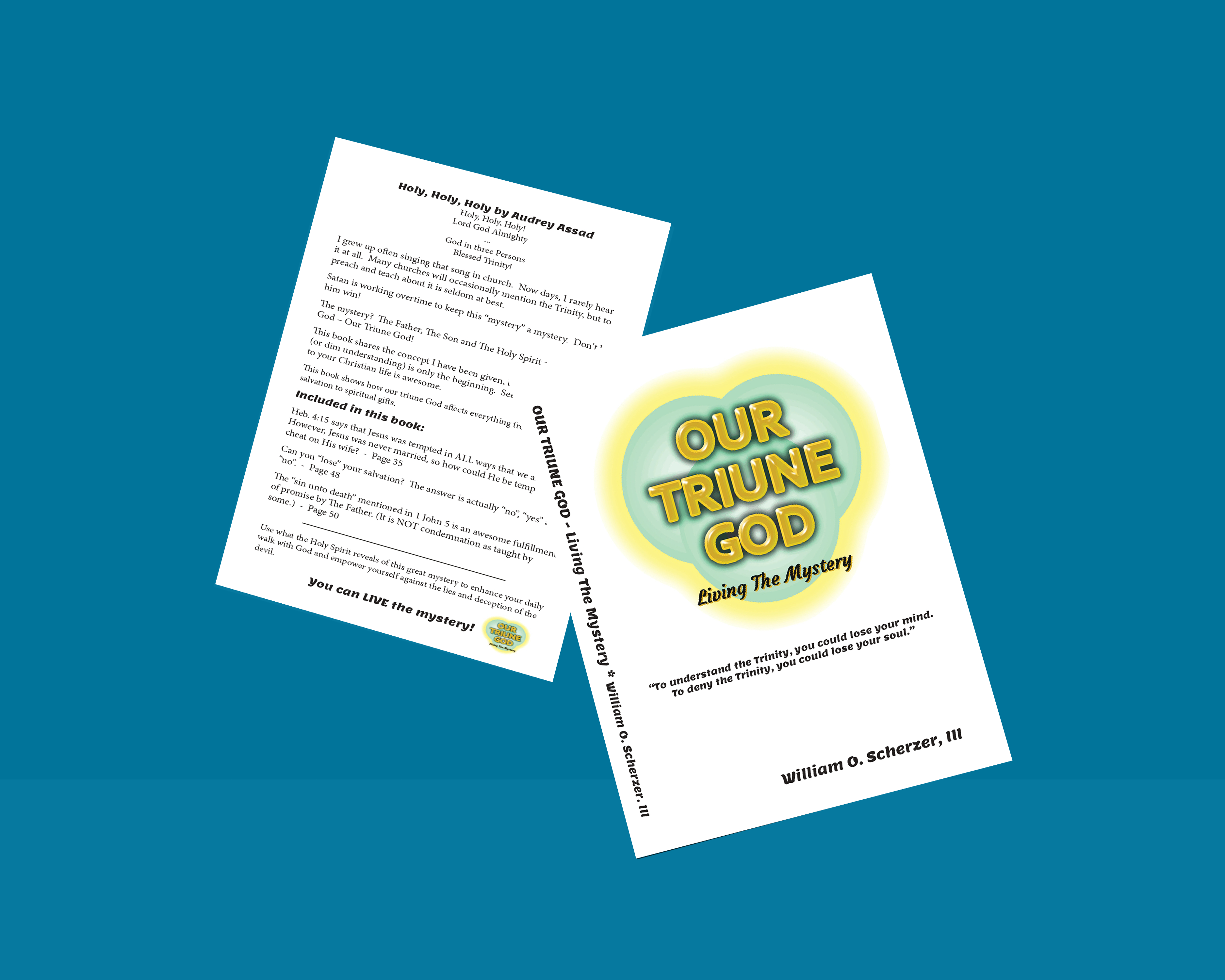 Our Triune God: Living the Mystery by William O. Scherzer III
If you were asked to explain the Trinity, could you?' The author asks the reader about the knowledge gained in Church, specifically focusing on the existence of the Trinity.
For many it is a mystery, as it should be. What is unknown to us, hinders us; but that shouldn't be the case!
According to the author, many religious scholars and pastors may not fully grasp the mystery. They provide various concepts, cross-referencing with verses from the Bible; but in the limits of their own knowledge, they are unable to clearly share the mystery with congregations and the fullness of our Triune God.
The Bible is the Word of God and yields insight from Jesus and his followers. To understand the Trinity, we must be equipped with knowledge revealed by the Holy Spirit. It is hard for us to comprehend what we cannot envision, but with the Holy Spirit's guidance we can use the tools provided to expand our understanding.
Written within 'Our Triune God: Living the Mystery' the author not only digs upon the subject of the Holy Trinity, but additionally, casts his insight of the Trinity's involvement in all areas of our daily lives. The Holy Trinity - the Father, the Son, the Holy Spirit. The three united are God and the author guides the reader to understand how the Trinity affects every Christian in areas like sin, salvation, spiritual gifts, etc.
'Knowledge comes from the Word of God'. Therefore, if one studies the Bible, then not only will they gain spiritual knowledge but worldly advice that they can apply on a multitude of decisions that they make in their lives. Through "Our Triune God", the author is able to help the reader focus on the available knowledge in the Bible that helps reveal the mystery of the Trinity.
At the age of eight, during a Vacation Bible School, the author was led to salvation and has lived the life of a devout Christian and is advocating true spiritual awakening to those who wish to hear his message and insight. The author wrote this book in an attempt to help people connect with God via Bible study; looking to help people live a fuller life through Christianity, not just understanding our Triune God, but by being able to "live" the mystery.
Apart from being a writer, the author works primarily as a computer technician through Rheagl Services Company which he founded in 1983. He has experience in real estate, music management and production, TV production and much more as Rheagl has helped companies with business development. He serves regularly at his church and teaches when needed.
For more information or discussing the Bible, visit – OurTriuneGod.com

The book is available on Amazon in Ebook and Paperback.
Media Contact
Company Name: Book Writing Founders
Contact Person: William O. Scherzer III
Email: Send Email
Country: United States
Website: https://www.bookwritingfounders.com/