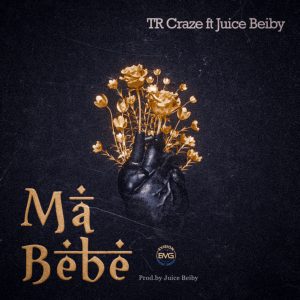 Bentiu, South Sudan, 28th June 2023, ZEX PR WIRE, Discover the mesmerizing sounds of TR Craze, the sensational South Sudanese artist who is making a splash in both East Africa and Europe. Prepare yourself for an unforgettable musical journey with his latest single, 'Ma bebe,' a heartfelt ode to love and the quest to find your soul mate.
'Ma bebe' features an exciting collaboration with the fast-rising Nigerian singer/producer Juice Beiby, who delivers an infectious and catchy chorus that will have you singing along in no time. TR Craze adds his signature touch with smooth and touching verses delivered in Arabic, beautifully complemented by the sweet backup vocals of Moroccan singer Sherrized.
Tagged with the themes of love and happiness, 'Ma Bebe' falls into the irresistible genres of Afrobeats and RnB. The track is infused with vibrant Afro percussions, creating a rhythmic backdrop that will transport you to the heart of the dancefloor.
TR Craze's undeniable talent and unique style have not gone unnoticed, as he is currently nominated for East Africa Diaspora Artist of The Year at the prestigious East Africa Arts and Entertainment Awards. With 'Ma Bebe,' he continues to showcase his versatility and ability to captivate audiences worldwide.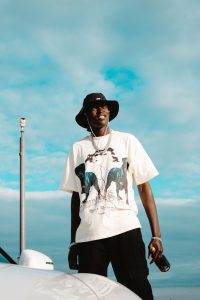 TR Craze is backed by a team that is eager to support this project on release. With their strong network and dedication, 'Ma Bebe' is destined to make a significant impact and solidify TR Craze's position as an East African musical powerhouse.
Immerse yourself in the enchanting world of TR Craze, Juice Beiby, and Sherrized as they weave a tapestry of love, passion, and musical brilliance in 'Ma Bebe.' Get ready to dance, groove, and celebrate the power of finding your soul mate.
Listen now and let the infectious beats and heartfelt lyrics of 'Ma Bebe' sweep you off your feet! 
Learn more about TR Craze: https://ffm.bio/trcraze
Vote TR Craze for Eaea People's Choice Diaspora Act Of The Year: https://expressvotes.com/