Single family homes in Greenville, SC have been in high demand in 2021. While many local people in Greenville have been moving within Greenville county, there has also been a great demand for homes by people who are moving to Greenville from out of state. Relocating to Greenville has been a trend, as with many other areas of the country where taxes are more reasonable, and the quality of living is higher.

As a Realtor based in Greenville, SC, Terrance Schemansky has been listening to feedback about the Greenville real estate market. He says that it has been described as "crazy" by many. Fortunately, the market has been strong in Greenville and continues to remain strong due to high demand. In times like these, it's especially important to have the right real estate agent on your side. While selling or buying a house is usually a major life event, the right real estate agent can help their Client to make good decisions. This also means working with an agent who works for a reputable company such as Berkshire Hathaway HomeServices, C. Dan Joyner Services, known as the top producing company in Greenville, South Carolina.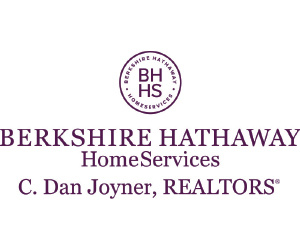 "If you are looking to sell your house, this is a great time to sell, for anyone looking to 'cash out', especially if downsizing", said Terrance Schemansky. With interest rates lower, this is also a great time to buy and lock in a lower mortgage payment. Of course, having excellent credit also plays a factor with being approved for lower interest rates. Now may be the right time to pay off any unsettled debt, to possibly receive a better credit score.

Importantly, if selling, be patient and don't do it alone. Real Estate Agents are usually more than happy to share advice, and give consulting with a phone call, at no charge. This also gives an opportunity to decide which agent to work with. While some agents are busier than others, finding an agent that isn't too busy is also a good strategy when selling your home. Afterall, selling a home is a much bigger effort than listing it in the MLS, and qualified Realtors are trained to ensure their Clients receive great results while saving plenty of time and energy.

More Info.

Terrance Schemansky has been directly involved in real estate for over a decade with multiple properties that Terrance purchased, fixed up, and rented. He understands many aspects of being a homeowner and investor. He is also passionate about the process of helping others with selling and buying homes from start to finish. He understands the importance of each step, timing, and taking action.

Terrance has been married to his wife, Sarah, for over fourteen years, and together they have a daughter named Helena, age 5. They attend a local church in Taylors and enjoy spending time at Falls Park on the Reedy, and other areas of downtown Greenville. Being from Michigan, and moving to South Carolina, they experienced relocating as a family. This has given him a unique opportunity to see the Upstate area from a fresh perspective.

Beyond a Realtor, Terrance has been the CEO of his own company for over twenty five years, a Singer-songwriter, and Author. As someone who enjoys traveling, he has gained knowledge with experience while seeing various hometowns around the USA. Upstate South Carolina quickly became his top pick, and living in Greenville has proven that decision to be spectacular!

Contact Terrance Schemansky, Berkshire Hathaway HomeServices, C. Dan Joyner, Realtors at (864) 762-5036.
Media Contact
Company Name: Berkshire Hathaway HomeServices, C. Dan Joyner REALTORS
Contact Person: Terrance Schemansky
Email: myagentupstate@gmail.com
Phone: (864) 762-5036
Address:745 N. Pleasantburg Dr.
City: Greenville
State: South Carolina
Country: United States
Website: http://www.myagentupstate.com