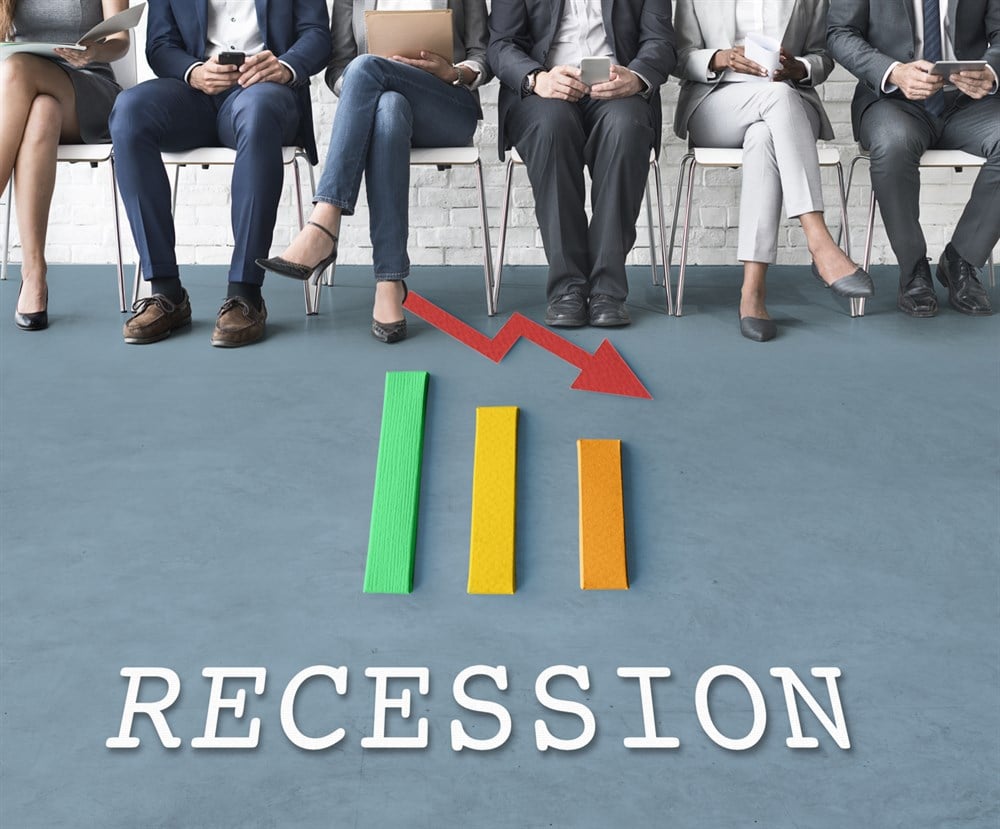 Despite a summer slowdown in the US job market, it remains resilient against recession predictions and higher interest rates. July added 187,000 jobs, slightly below expectations, yet the unemployment rate fell to 3.5%. The Federal Reserve's interest rate hikes haven't triggered a downturn, and more job-seekers eased wage pressure. While the job market shows signs of cooling, economists believe in a non-recessionary "soft landing." 
In the ever-fluctuating landscape of the job market and economic trends, resilience against a recession is commendable. However, prudence dictates preparation for unforeseen outcomes, as history has shown.
Amid such uncertainty, safeguarding your investment portfolio becomes crucial. Certain stocks have proven to be dependable defenses against volatility during major economic downturns and a recession. Notably, consumer staples and gold have historically been robust options for navigating economic turbulence.
Three stocks, in particular, worth considering if you believe a recession is likely to happen this year are Coca-Cola (NYSE: KO), Dollar General (NYSE: DG), and SPDR Gold Shares (NYSE: GLD).
Coca-Cola (NYSE KO)
KO is the fourth largest holding of the Consumer Staples Select Sector SPDR Fund (NYSE: XLP), weighing 9.56%. The stock has a dividend yield of 3%, a P/E of 25.22, and a market capitalization of $264 billion. Year-to-date shares of KO are down 4.12% and have spent most of the last year trading between $60 and $64. 
Over the past twelve months, the institutional flow has been positive, with net institutional flow into KO at $9.7 billion. Analysts, like institutions, appear bullish on the stock, with a consensus analyst rating of Moderate Buy based on thirteen ratings. KO has a $68.33 consensus price target, predicting an 11.55% upside. Of the thirteen ratings, ten are a Buy and three a Hold.
In a recession, KO might be the perfect consumer staple stock to own due to its well-established brand and consistent demand for its products. Its widespread consumer base and resilience make it a likely choice for investors seeking stability in uncertain economic times.

Dollar General (NYSE: DG)
Dollar General is the eighteenth largest holding of XLP, with a 1.68% weighting in the ETF. DG has a P/E ratio of 15.77 and a dividend yield of 1.41%. The current market capitalization of DG is $36.69 billion. Year-to-date, shares of DG are down 32%. However, over the last several months, the stock has found support and consolidated near $170 resistance after bouncing off its June low.
DG has seen a slight positive institutional inflow over the previous twelve months, with a $1 billion net inflow. Analysts, based on twenty analyst ratings, predict a 21.35% upside in the stock based on the consensus analyst price target of $202.71. DG has a consensus rating of Moderate Buy. Of the twenty analysts, two have the stock as a Strong Buy, seven as a Buy, and eleven as a Hold.
DG might be a favorable stock during a recession as its focus on value-priced essentials appeals to cost-conscious consumers even in economic downturns. The company's focus on affordable goods positions it well to maintain steady demand amidst financial uncertainty.

SPDR Gold Shares (NYSE: GLD)
The SPDR Gold Trust is an investment trust with the objective of tracking the performance of gold bullion prices. The fund has $55.95 billion in assets under management and a net expense ratio of 0.40%.
Year-to-date GLD is up almost 5% and over 6% over the last year. Currently, GLD is trading in the upper portion of its higher time frame range, with resistance at $190 and support near $160.
GLD could be a compelling choice during a recession due to gold's historical role as a safe-haven asset.