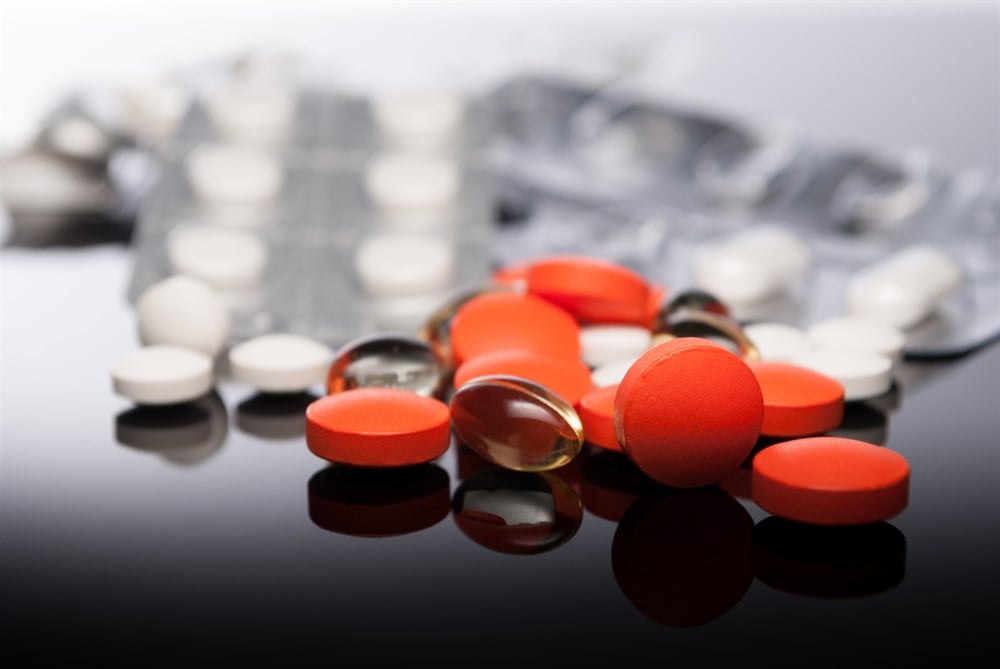 If you want to get an isolated view of a constructive base taking shape in a strong stock, take a look at the Argenix SE (NASDAQ: ARGX) chart. 
The stock gapped up nearly 28% on July 17, after announcing better-than-expected results from a clinical trial of its treatment for patients suffering from a progressive condition that affects muscle control. 
After that gap higher, the stock pulled back into a shallow cup pattern, and it's now adding a handle to that. So far, the base has corrected only 7%, a very shallow pullback. The fact that it's pulled back such a small amount, and is far from closing the gap, indicates that investors have the conviction to continue holding. 
The stock's current buy point is above $532.60, which is the high point of the handle. 
Positive Clinical Trial Results
Driving the gap-up: Over the course of a 48-week study, patients who received the company's Vyvgart Hytrulo saw a 61% decline in the risk of relapse versus those receiving a placebo.
Netherlands-based Argenx is a biopharmaceutical company that develops antibody-based therapies to treat severe autoimmune diseases and other conditions.
Despite never having posted a profit, Argenx has a market capitalization of $29.30 billion. That's unusual; most unprofitable biotechs are much smaller. 
So what's behind that substantial market capitalization? 
The company has built up a robust drug pipeline with potential treatments for severe autoimmune diseases, as well as thyroid and skin conditions. In the biotech industry, investors often prioritize the potential of drug candidates, even if the company hasn't generated profits yet.
Biotech Sector Commands High Valuations
In general, the biotechnology sector tends to command high valuations because investors are eager to hop on board and invest in innovative treatments. Investors know biotech can be incredibly risky, but the rewards can also be great. 
For example, Argenx is viewed as a potential acquisition target by a larger pharmaceutical firm. 
For example, its portfolio of autoimmune drugs could be an attractive addition for a large pharma company such as AbbVie Inc. (NYSE: ABBV), which is facing patent expirations in a few years. Analysts say many of AbbVie's drugs will reach peak revenue potential around the time that AbbVie's revenue stream is under pressure. 
In addition, analysts believe Vyvgart Hytrulo has the potential to get regulators' OK to treat a number of other conditions, greatly increasing the likelihood of cash flow gains. Vygart is currently the company's only product that's generating revenue. 
Healthcare stocks from the pharmaceutical and biotech industries that focus on antibody therapies include AbbVie, as well as Bristol-Myers Squibb Co. (NYSE: BMY),  Regeneron Pharmaceuticals Inc. (NASDAQ: REGN), AstraZeneca PLC  (NASDAQ: AZN), Amgen Inc. (NASDAQ: AMGN), AbCellera Biologics Inc. (NASDAQ: ABCL), Incyte Corp. (NASDAQ: INCY),   Alnylam Pharmaceuticals, Inc. (NASDAQ: ALNY),  AnaptysBio, Inc. (NASDAQ: ANAB) and Viela Bio, Inc. (NASDAQ: VIE).
Revenue From Vygart, Collaborations
In the second quarter, Argenx reported $269 million in global revenue from Vyvgart. The company also generates revenue from collaborations, such as a partnership with Denmark's Genmab to jointly discover, develop and commercialize therapeutic antibodies with applications in immunology and oncology. 
In the past four quarters, Argenx revenue grew at triple or quadruple-digit rates, versus the year-earlier quarter. Those gains are due to a fast ramp-up of Vygart sales. 
Wall Street still doesn't see any profit in the next couple of years, which is common for biotechs still ramping up product sales.
On Track To Become Powerhouse
However, over the medium and long term, analysts are fans of this stock, likely due to a combination of increasing sales and the company's potential as an acquisition target.
In a recent interview with pharmaceutical trade publication Fierce Pharma, Argenx CEO Tim Van Hauwermeiren said the company is on its way to becoming an immunology "powerhouse" within just a few years.
MarketBeat's Argenx analyst ratings show a consensus view of "moderate buy," with a price target of $533.95, an upside of 5.56%.