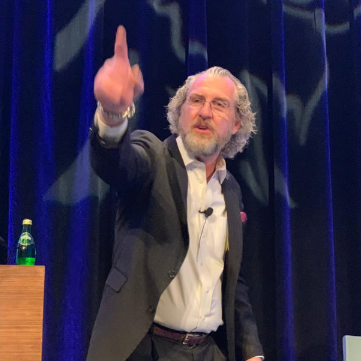 Kevin Knebl, CMEC International Speaker, Author, Trainer, and Executive Coach, discusses how he educates organizations and their salespeople about the current state of Social Media for Sales from a non-technical perspective.
Listen to the interview here:
 https://businessinnovatorsradio.com/interview-with-kevin-knebl-international-speaker-author-trainer-and-executive-coach-for-financial-professionals/
He talks about how social software aligns with their sales and business strategies, so they understand the relevance of Social Media in sales from a lead generation, brand management, visibility, client acquisition referral creation, strategic alliance, and revenue growth perspective.  
Knebl said, "Abundance isn't about getting – it's the natural result of giving."
Brian A.- CEO, Notionovus says, "Kevin is a great example of getting out of life what you put in. He's a vibrant speaker and a social media guru extraordinaire. He brings a tremendous energy to his speaking engagements as well as his coaching services. I consider him one of my "rare finds" in that he is a combination of someone who is trustworthy, competent, informative, and great fun to be around."
About Kevin Knebl
Kevin's clients include individuals and small, medium, and Fortune 500 companies. He's an in-demand, leading authority on Social Selling, Relationship Marketing, LinkedIn, and Twitter with a healthy dose of Inspiration, Transformational Insight, and Humor blended in for conferences, conventions, company trainings, and many other events. 
Kevin is the co-author of "The Social Media Sales Revolution: The New Rules for Finding Customers, Building Relationships, and Closing More Sales Through Online Networking" (McGraw-Hill). Kevin is also a contributing author of "Learn Marketing with Social Media in Seven Days" (Wiley). Kevin's background includes being the top salesperson for four different companies in four different industries, including being the top salesperson in the world for an international consulting company with over 300 salespeople in 15 countries. He has trained hundreds of organizations and tens of thousands of professionals on the most profitable uses of LinkedIn, Social Selling, and Relationship Marketing since 2004.
Kevin also has the most individually hand-written client Recommendations (1960+) on his LinkedIn profile among over 760,000,000 LinkedIn users worldwide. And he's a hippie in a suit with a face for radio.
Learn More: http://www.kevinknebl.com
Listen to the interview on the Business Innovators Radio Network