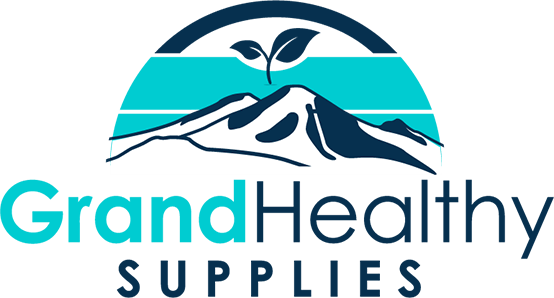 User-friendly online platform, Grand Healthy Supplies, officially launches to make healthy eating easy with a selection of over 250,000 products across different categories
Chris Lisbon, a health and wellness enthusiast, and the rest of the team at Grand Healthy Supplies are challenging the status quo in the online shopping space, especially in the aspect of getting healthy products, judging by the reviews from users of the platform. Grand Healthy Supplies was officially launched in February 2022 to enable consumers, irrespective of their location across the country, to access thousands of healthy products from the comfort of their homes.
"This business was started because I come from a family where health is usually not a concern or priority, or at least not an important one. As they got older, my mom and I decided to teach them about small stretches and eating habits. They are now more active and living much happier lives. I hope to do the same for you." - Chris Lisbon, founder of Grand Healthy Supplies. "Here is a fun fact about the body, you are what you eat, it affects mood, and energy level, and can increase the risk of serious health issues. We are helping people as much as we can to avoid this. Our mission is to help people to get on the right track to get in shape and live longer happier, and more fulfilling life."
There is an increasing call for people to embrace healthy eating habits due to the health issues associated with consuming processed foods and junk. Unfortunately, accessing healthy products as well as the required information to make healthy eating fun and easy can be daunting. Consequently, Chris Lisbon decided to change the narrative, launching Grand Healthy Supplies to educate consumers and provide them with tons of products.
Grand Healthy Supplies has a user-friendly interface that enables shoppers and other categories of users to easily navigate to access the required information to live a happier and more fulfilling life. In addition to featuring over 250,000 products from more than 300 top brands across different categories, including herbs, bath and body, baby, grocery, and supplements, Grand Healthy Supplies has a quick 2-hour email response time to deliver an all-inclusive flawless experience.
The launch of Grand Healthy Supplies is a game-changer as it offers a unique combination of comprehensiveness, fast shipping, and record-breaking response times, features that have helped it to dominate the health marketplace in a relatively short while. Grand Healthy Supplies supports local companies and businesses and has announced plans to donate to food banks and eventually establish a foundation to give back and support as many people as possible in their health journey.
For further information about Grand Healthy Supplies and the range of top-notch healthy eating resources offered, visit - www.grandhealthysupplies.com.
Media Contact
Company Name: Grand Healthy Supplies
Contact Person: Chris L
Email: Send Email
Phone: 484 876 1391
Address:P.O Box 123
City: Gilbertsville
State: PA 19525-0123
Country: United States
Website: www.grandhealthysupplies.com