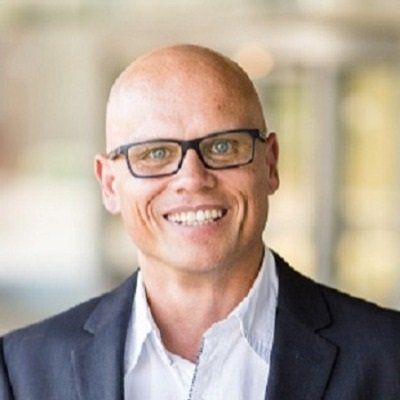 Stephen Ross discusses how he serves his clients by making the best decisions on health Insurance. 
Listen to the interview on the Business Innovators Radio Network:
https://businessinnovatorsradio.com/interview-with-stephen-ross-ceo-of-ross-insurance-brokers-dave-ramsey-trusted-provider-discussing-health-insurance/
When making decisions about health insurance, people must consider their needs and preferences.
They should consider the type of coverage they need (e.g., preventive care or chronic illness management) and whether they have specific providers that they want to use. Also, compare deductibles, copayments, coinsurance, out-of-pocket limits, prescription drug plans, and network size before making a decision. Make sure to understand any exclusions for pre-existing conditions and consider potential tax savings with an HSA or FSA plan. It's also important to look at the overall cost of premiums versus what they get in return from the plan and make sure it fits into their budget. By considering all these factors when selecting their health care plan, they can be assured that they are making the best decision for their needs.
Once people have evaluated all their options, it is crucial to compare health plans against one another to make an informed decision about which program is best for them and their families. Using online comparison tools and speaking with a healthcare advisor, they can easily compare features like premiums, deductibles, and copays of different plans.
They should also double-check that any specific providers they need or want to use are in-network before signing up for a particular plan. Finally, when choosing between multiple potential scenarios, it may help to talk through the pros and cons of each option with someone who can provide an impartial opinion on what makes sense given their situation. With these tips, they can ensure that they are selecting the best healthcare plan for their needs.  
In addition, Stephen says: "When considering your health care plan, it's important to look for additional features that may be beneficial. Some plans offer coverage for preventive services like annual physicals and vaccinations at no extra cost—which can help keep you and your family healthy year-round. Other plans may include certain wellness programs or access to telemedicine services, which could save you time and money when seeking routine care. Many health plans also include discounts such as gym memberships or nutritional counseling. By taking the time to understand what each plan offers in terms of benefits, you will be better equipped to choose the right one for you and your family."
Client Tabea Goossen says: "I needed medical insurance and discovered that Obamacare was unaffordable. I tried Dave Ramsey's ELP program and was contacted by Ross Insurance Brokers. I was able to reduce my medical, home, and auto insurance costs, and I was treated professionally in the process."
Video Link: https://www.youtube.com/embed/EIDru1FvRZI
About Stephen Ross
He was born and raised in New Zealand. He completed Bible college in World Missions at the age of 24 in Singapore. His hope was to be involved in the missions in Asia. He was newly
married and needed to find a job so he can provide for his family and so he had to put missions on hold to establish a family in New Zealand.
In 1998, he was offered an opportunity as an Insurance Agent and thought to give it a try. He
realized that he really enjoys getting to know each family members and having the ability to
design an insurance plan that would meet their specific needs and budget. This began his passion for helping families and individuals through the insurance industry, as well as living an example of faith in the business world.
He decided to relocate his family to Portland Oregon in 2002, where he began working for
New York Life. During that time, he took Dave Ramsey's Financial Peace University through
his church. This class totally changed his way of thinking about insurance and inspired him to
work independently. In 2003, he quit New York Life and began the adventure of Ross Insurance Brokers out of his garage. By 2007, Ross Insurance Brokers was officially incorporated! He then focused on building a team and the company expanded into other lines of insurance.
He has found that each team member has their own strength which provides a better client
experience. Teamwork is a very important value of who they are today! He loved what he had learned through Dave Ramsey's programs and decided that he wanted to partner with his company, Ramsey Solutions. He became a Dave Ramsey Health Endorsed Local Provider for Oregon in 2011 and quickly expanded to several states. His heart was to make sure everyone would get the best value and price for their policies. He approached each policy as if he were purchasing them himself and applied the common knowledge of what Dave Ramsey talks about.
Business for Ross Insurance Brokers, Inc. continued to grow. They have been in the business for 22 years now and are working hard to continuously provide excellent care for their customers. They are a Dave Ramsey Health ELP in 14 states. They now have a full team dedicated to making sure that every client is provided with education and genuine care for their specific journey.
His goal as the CEO and President of Ross Insurance Brokers, Inc. is to show that the company values people before profit, that they will be innovative in their solutions to meet each individual's needs, and will strive for excellence in all that they do.
With his wife from Singapore and his heart for mission it is their desire to use their company to give back to the less fortunate in Asia. Today, both his children, Josh and Grace work with him as they grow their mission to help families around the world.
With Covid, the team has changed; they used to have an office but have found that even
working remotely they are able to work effectively and are able to serve their clients as
as efficiently as possible. Their team is located throughout the country and in the Philippines.
Set an appointment with one of the advisors in their office. https://rossbrokers.com/
Recent News:
Discussing Term Life Insurance
https://authoritypresswire.com/stephen-ross-ceo-of-ross-insurance-brokers-dave-ramsey-trusted-provider-interviewed-on-the-influential-entrepreneurs-podcast-discussing-term-life-insurance/